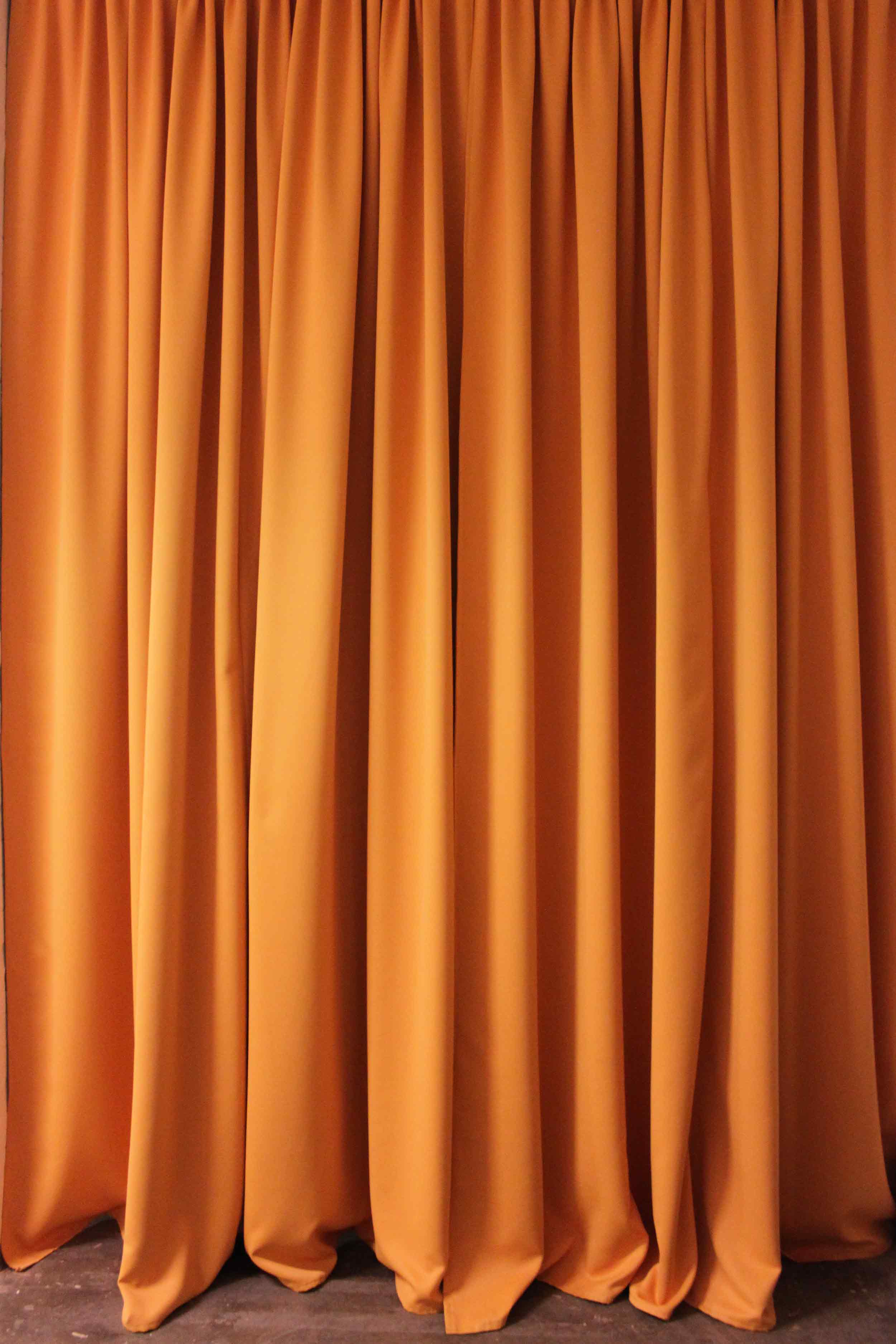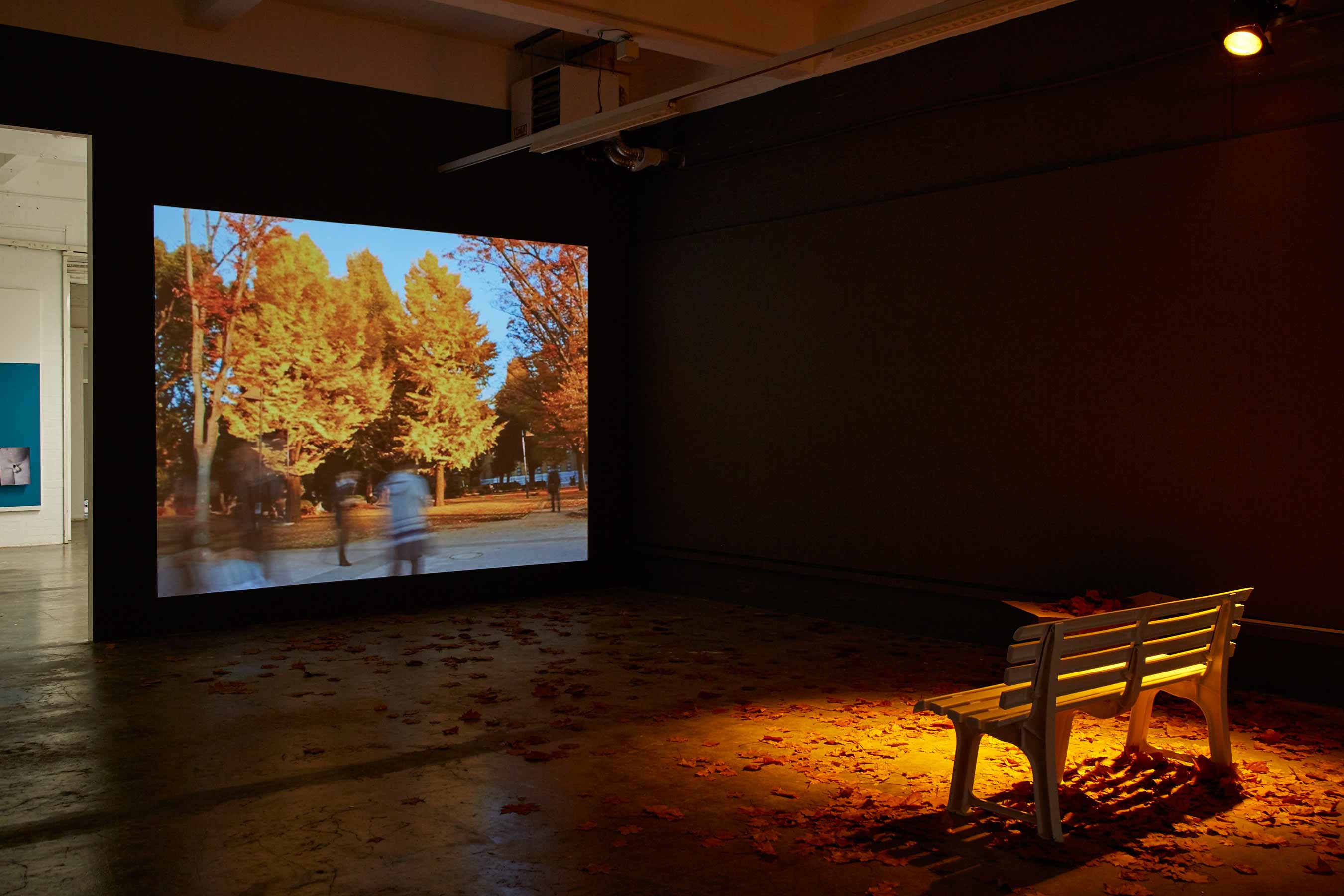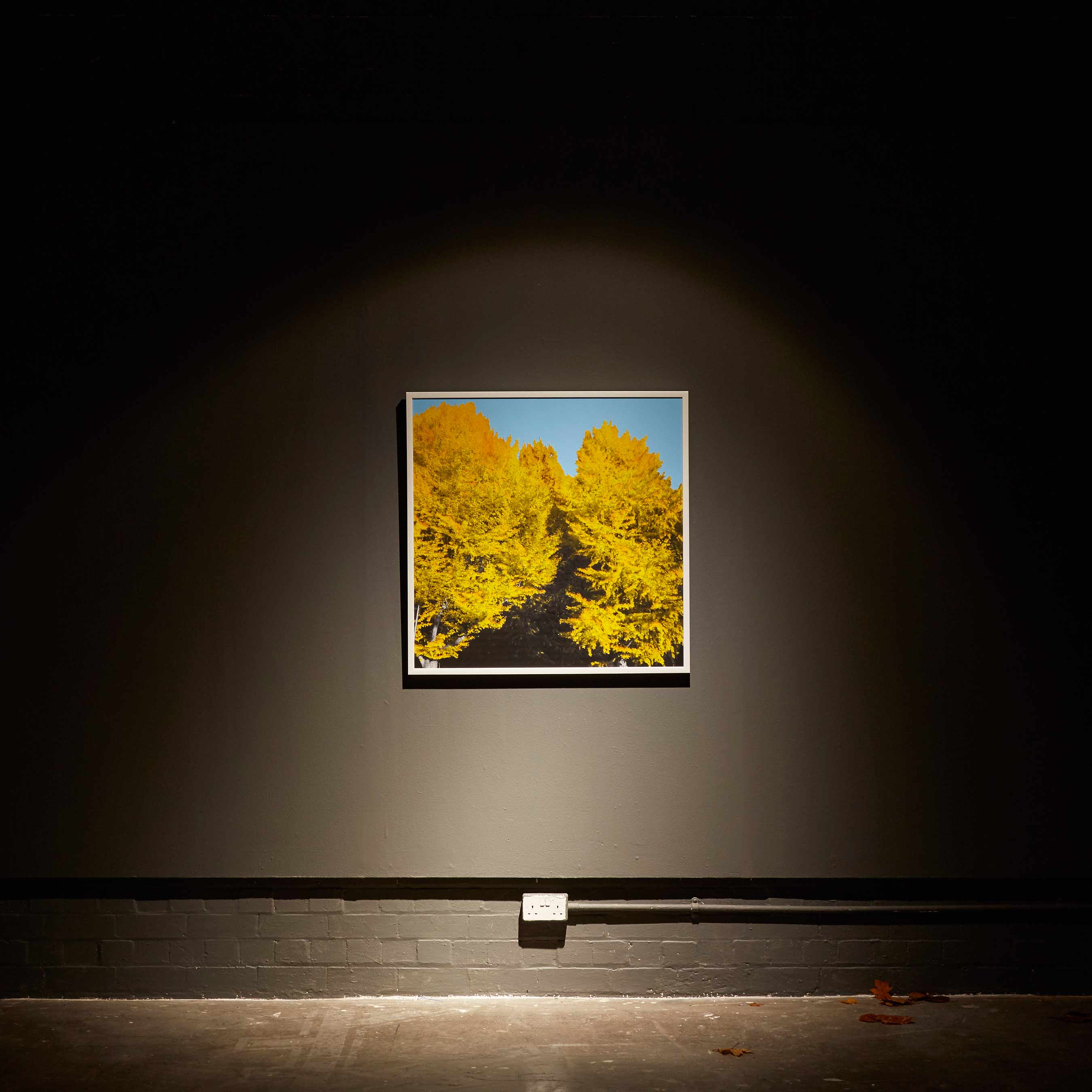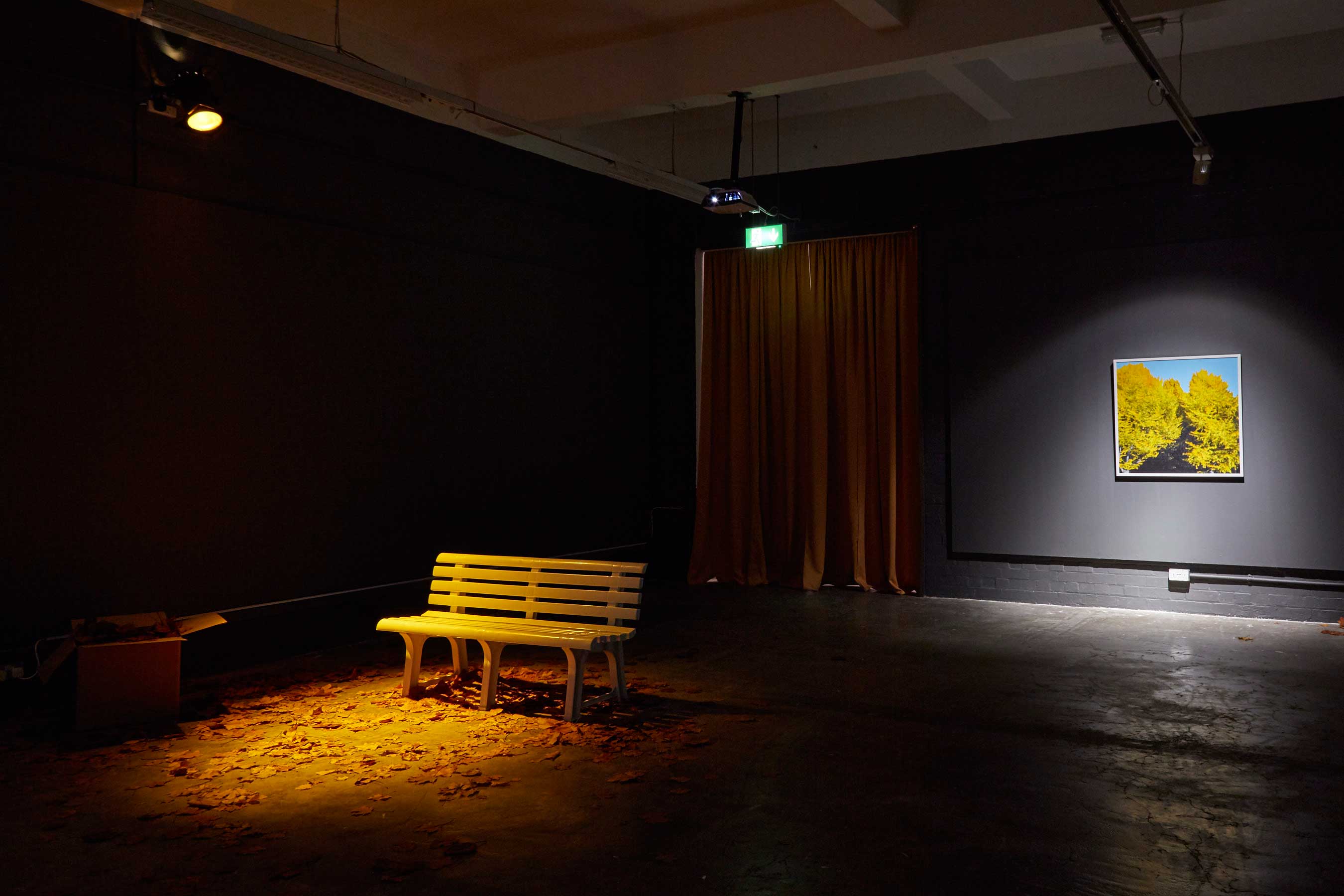 Momijigari
2016
---
Video Installation

---
Video footage captured at sunset on a busy walkway in Tokyo, Japan. 
In this footage, distracted passers-by stop in their tracks to capture the beauty of the autumn leaves using their camera phones, before quickly moving on again. The peacefulness of the scene is disrupted by people quickly shuffling past, forcing the camera to constantly refocus on the trees.
The Japanese custom called "momijigari", practised for centuries, it refers to the occasion when people walk around to admire the beautiful autumn leaves, I was drawn to the history of this pastime and interested in the similarities of the euphoric appreciation of nature practised in the later and independent Romantic era.