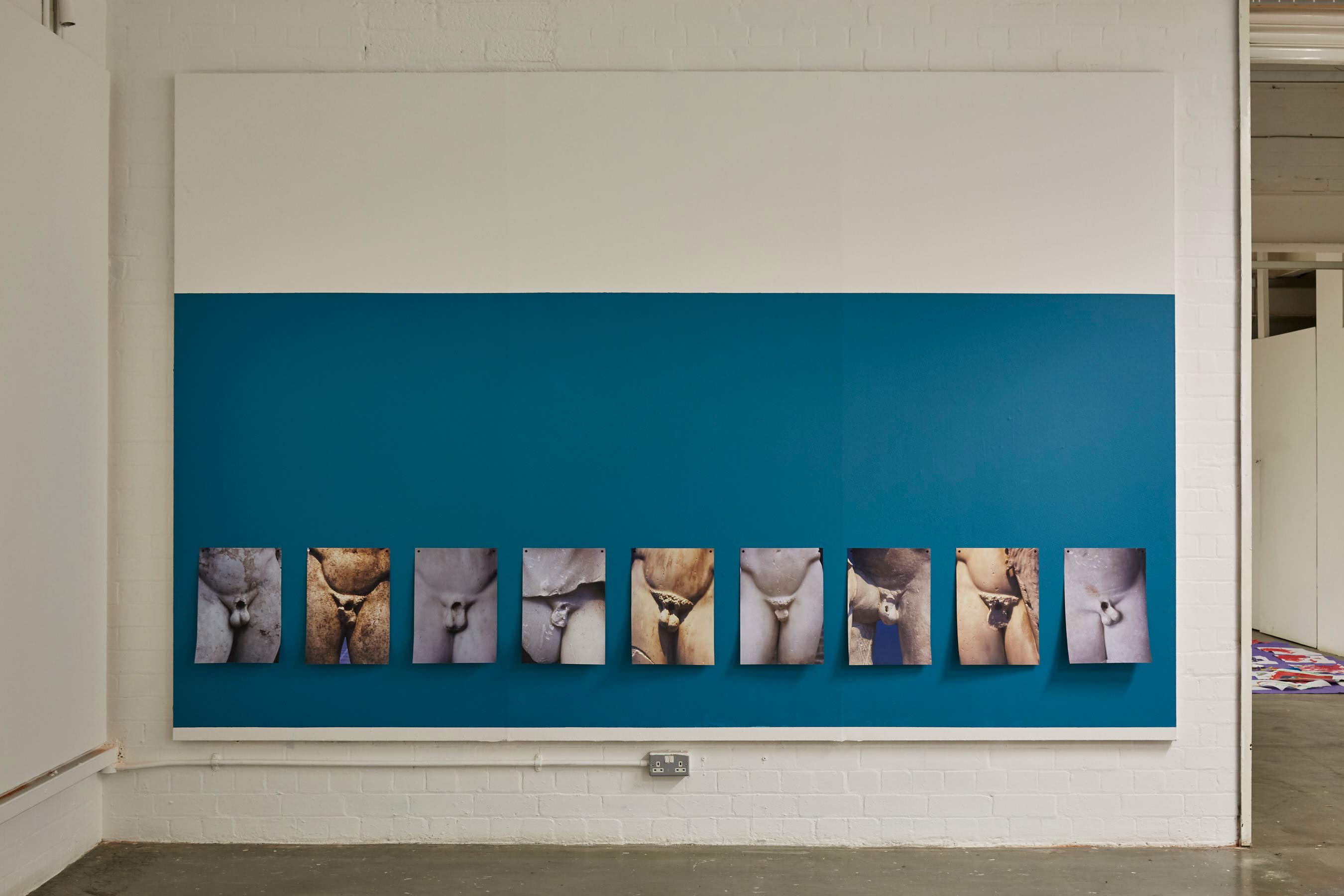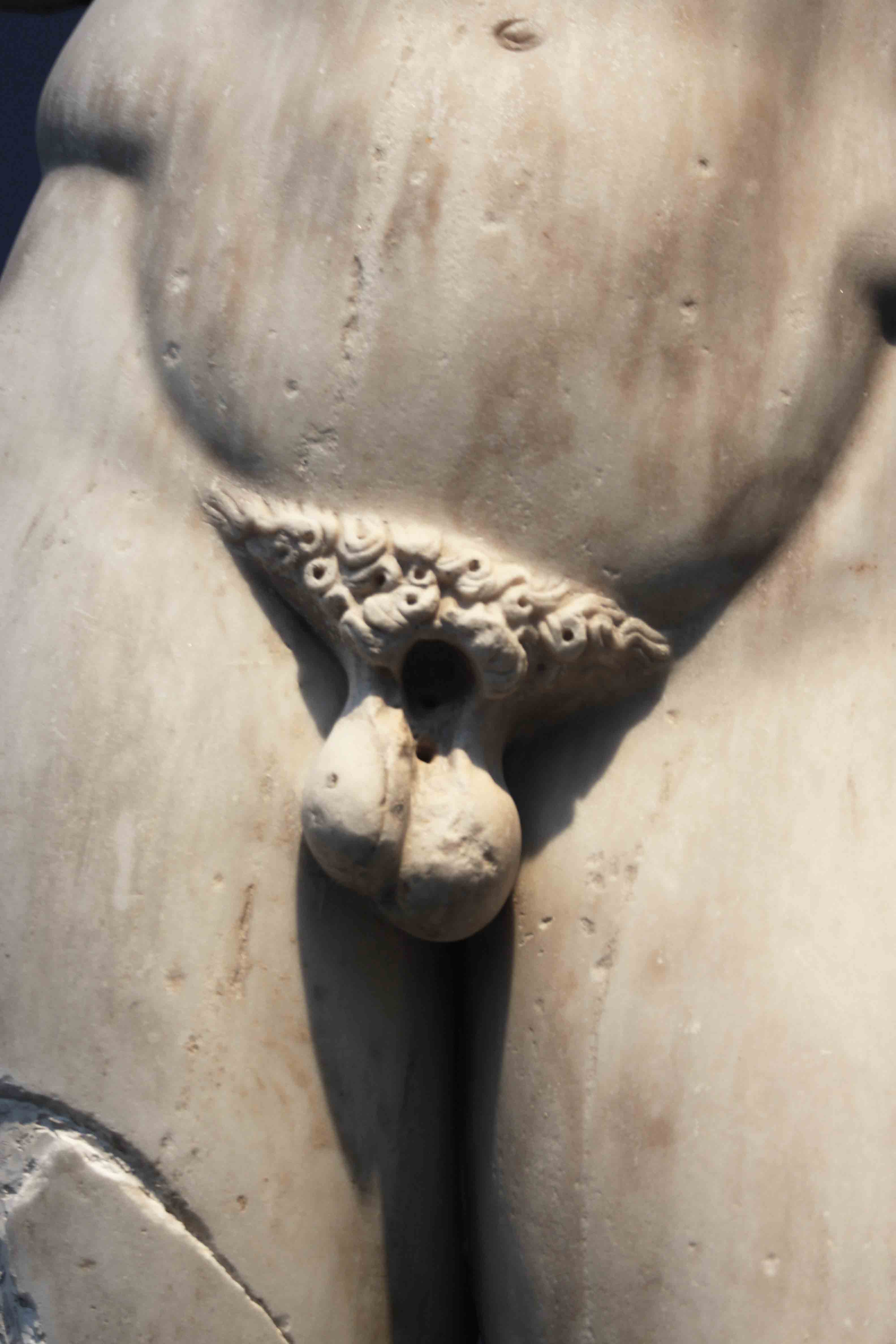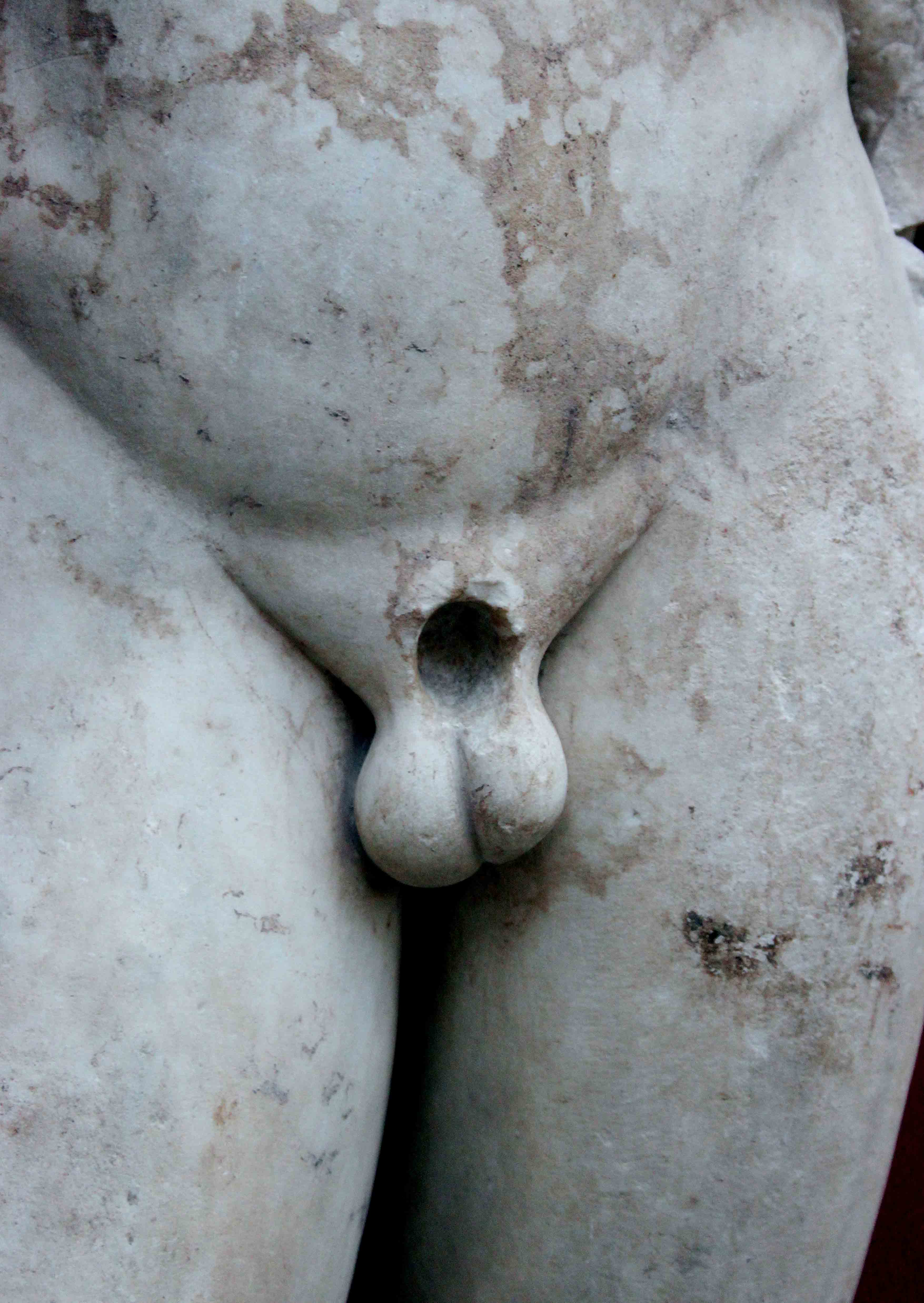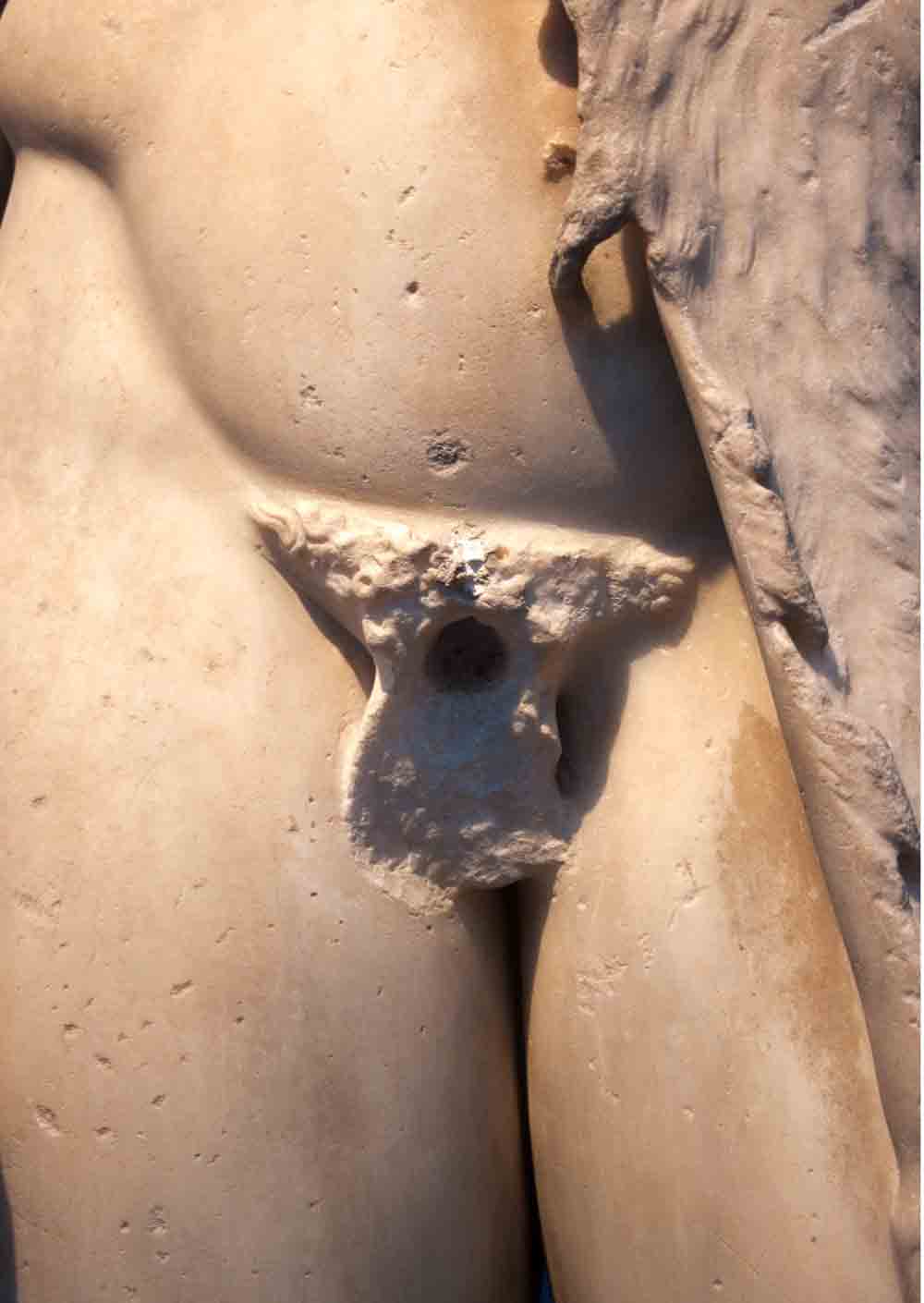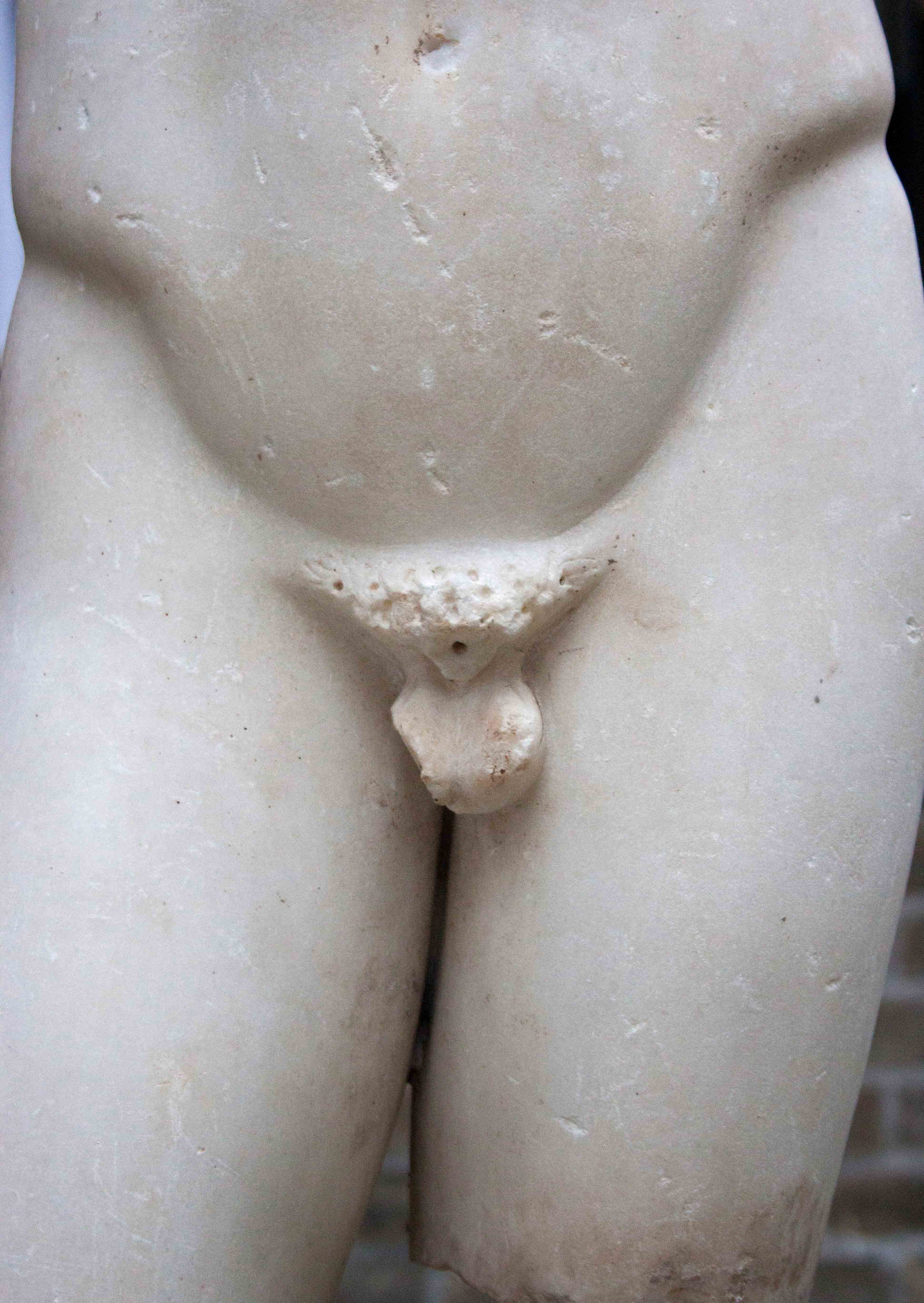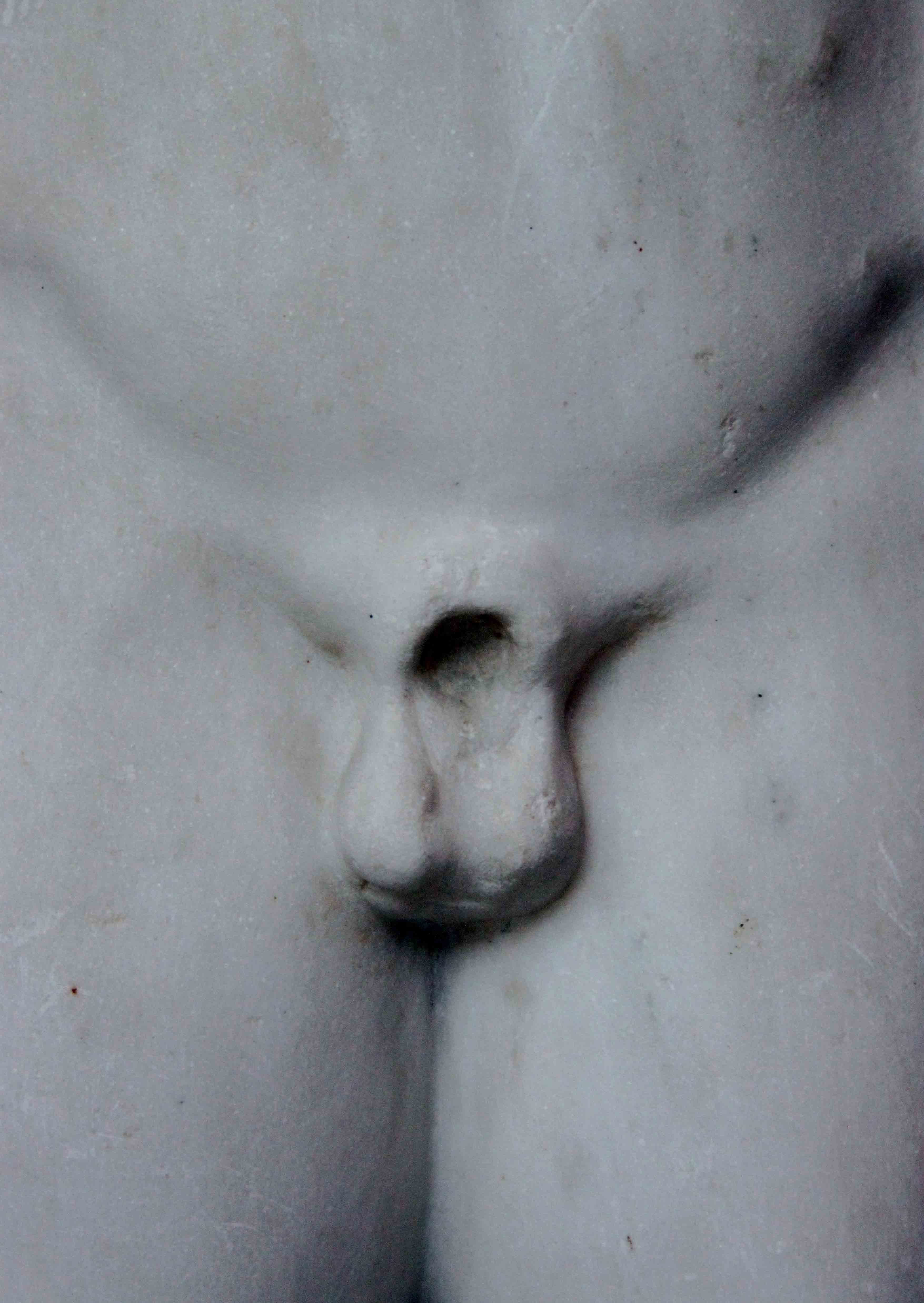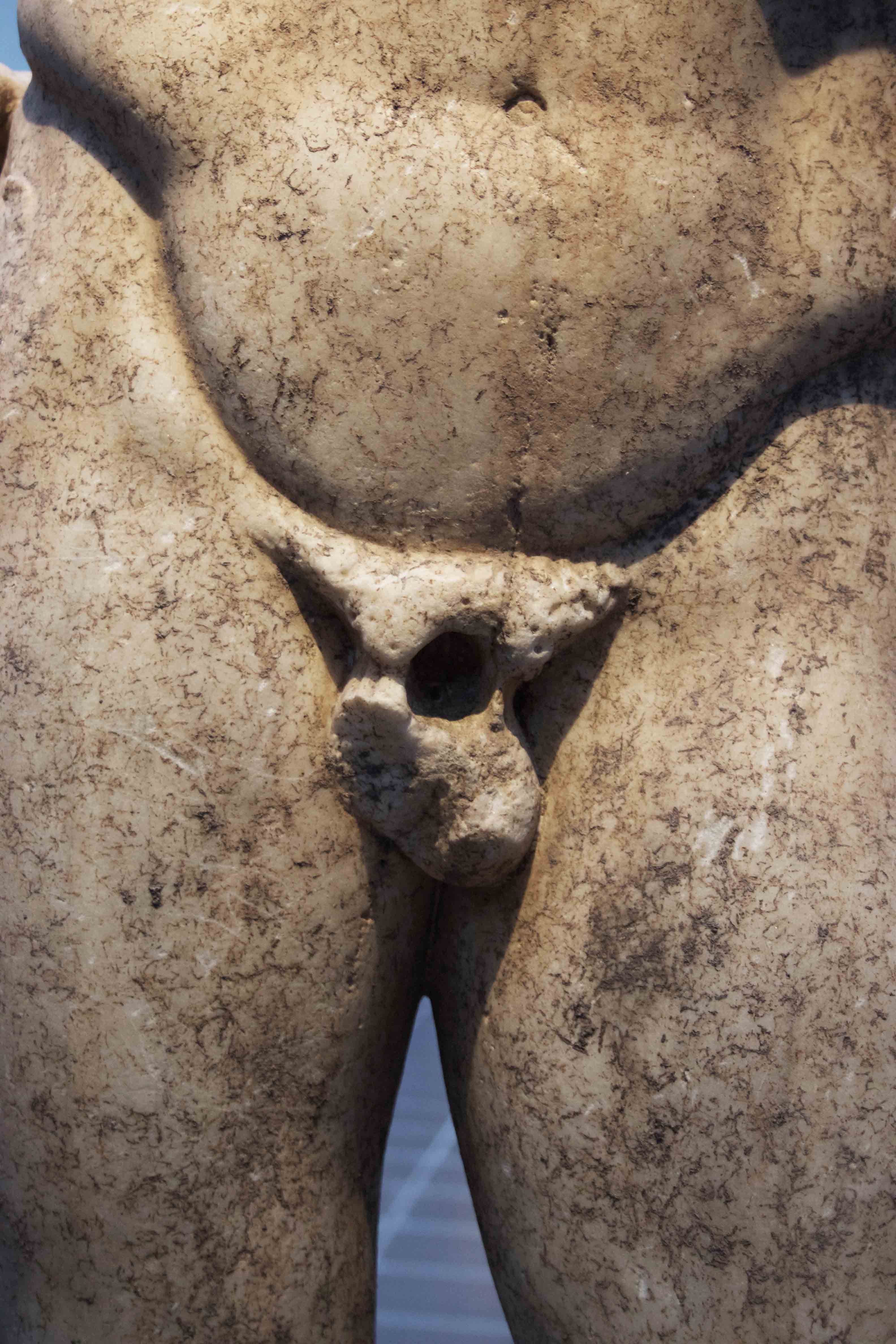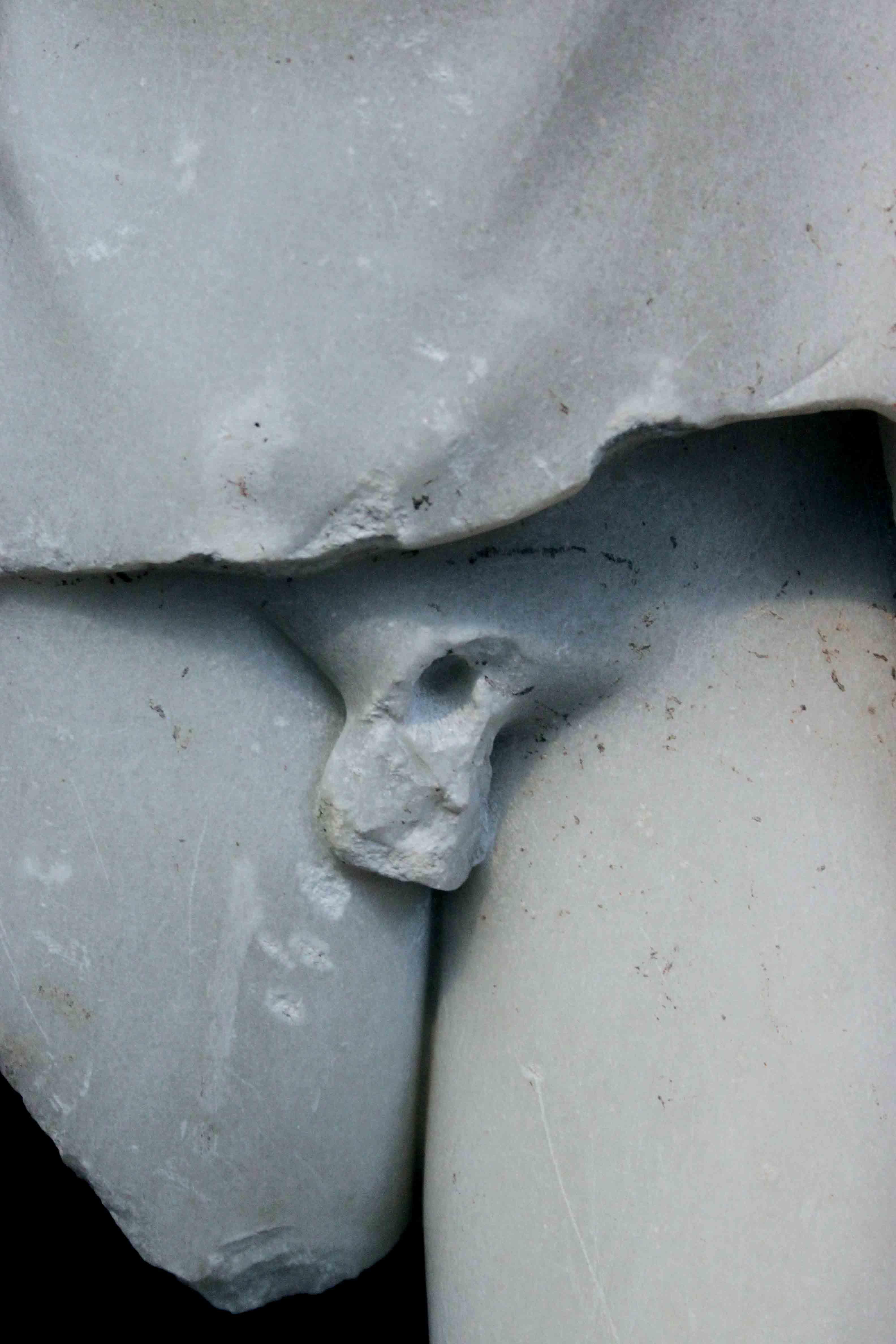 s/he
2016
---
Photographed in the Ny Carlsberg Glyptotek in Copenhagen, a Museum focusing on antique sculpture from ancient cultures.
---
These photographs capture the crotch area of marble male nudes which have been damaged by periodic censorship; when display of genitalia was seen as immoral. In an effort to remove the marble penis, orifice's have been created in place. The violent act of the chisel inadvertently became creative from the intentions, creating a sculpted impression of a potenially evolved human being.
---
The sculptures appear more provocative in comparison to the statues were the genitals remained intact. The altered statues could be read in a modern day context, drawing parallels between current societal and cultural stigma of intersex and transgender people, and how society still gets hung up over genitalia.
---