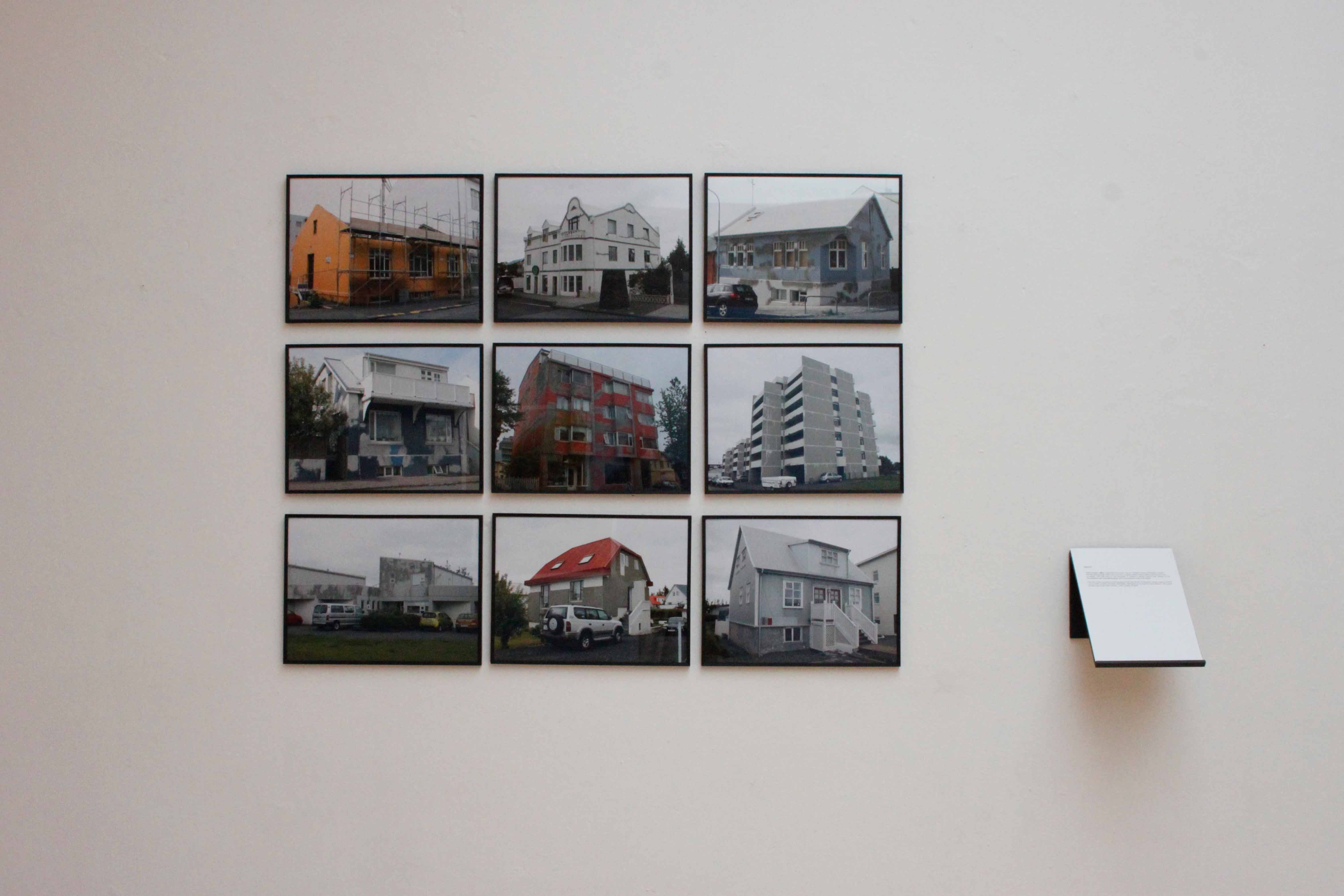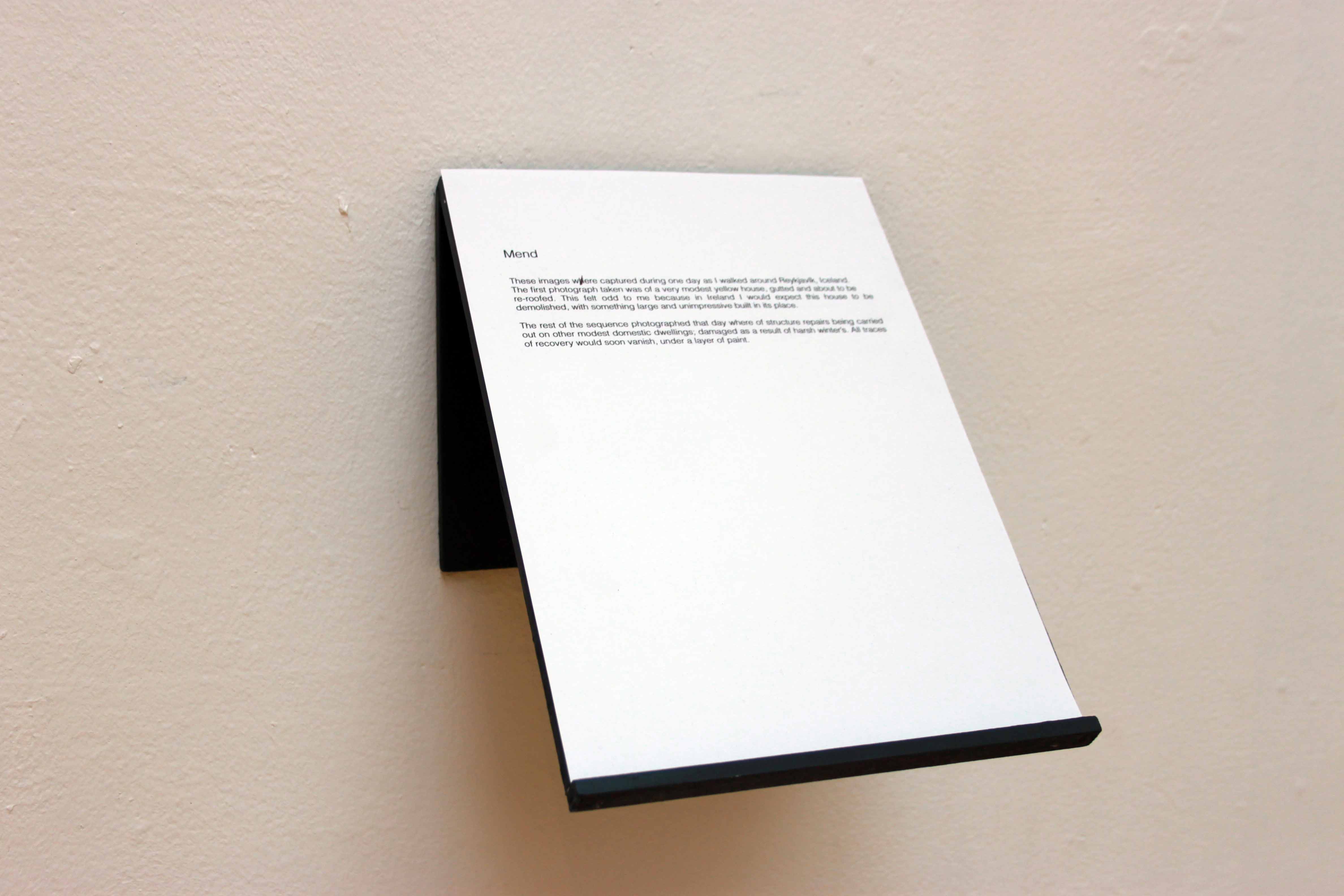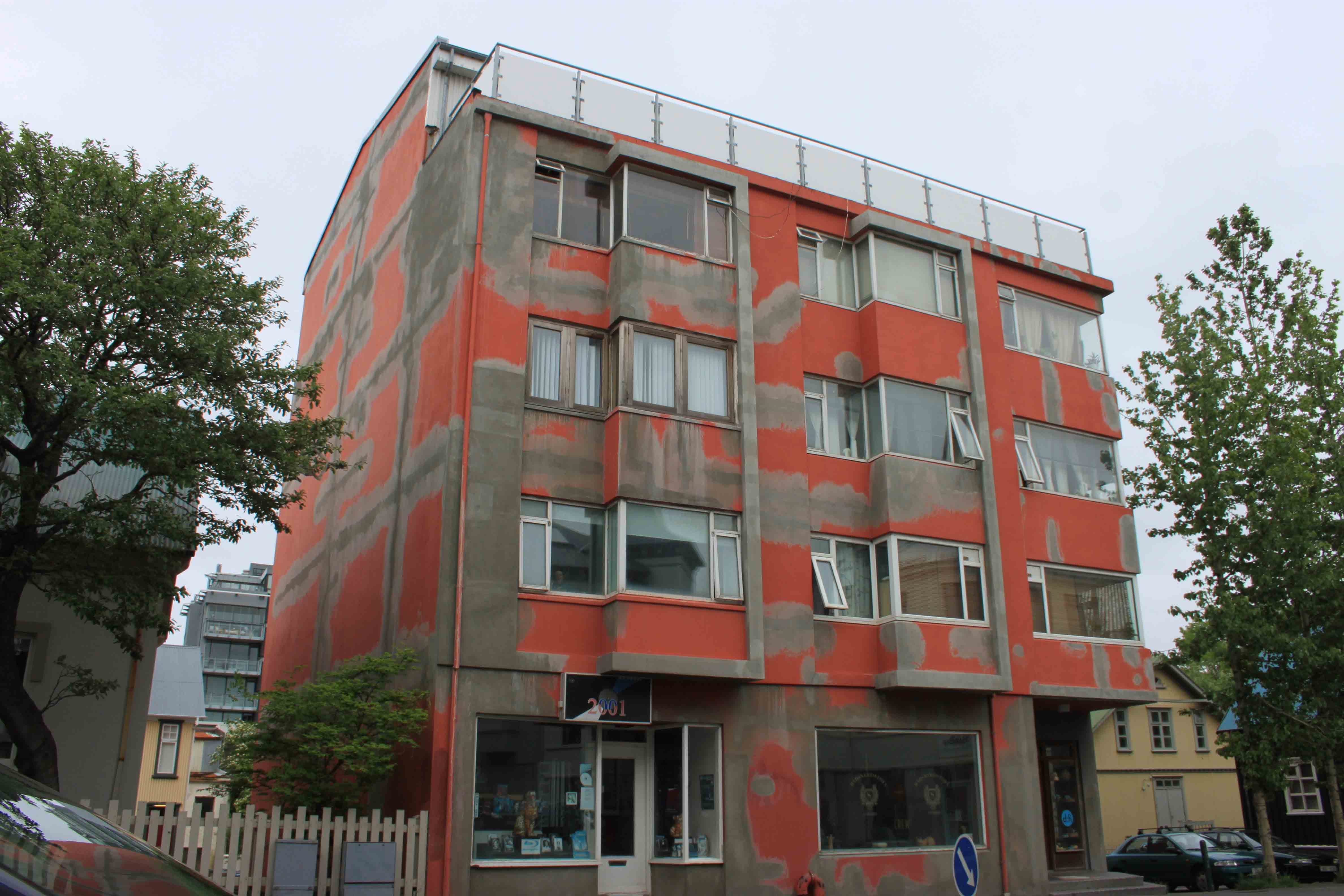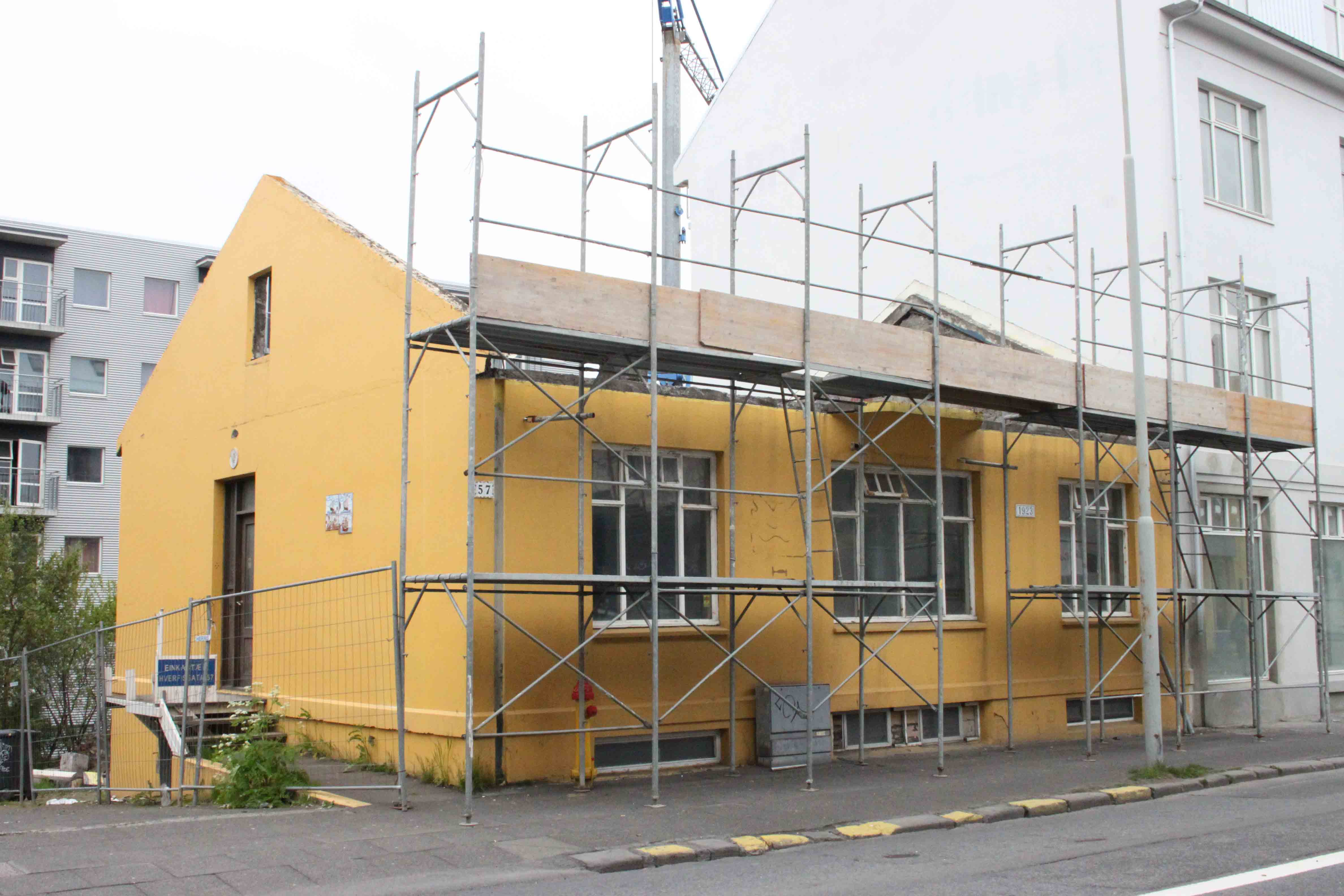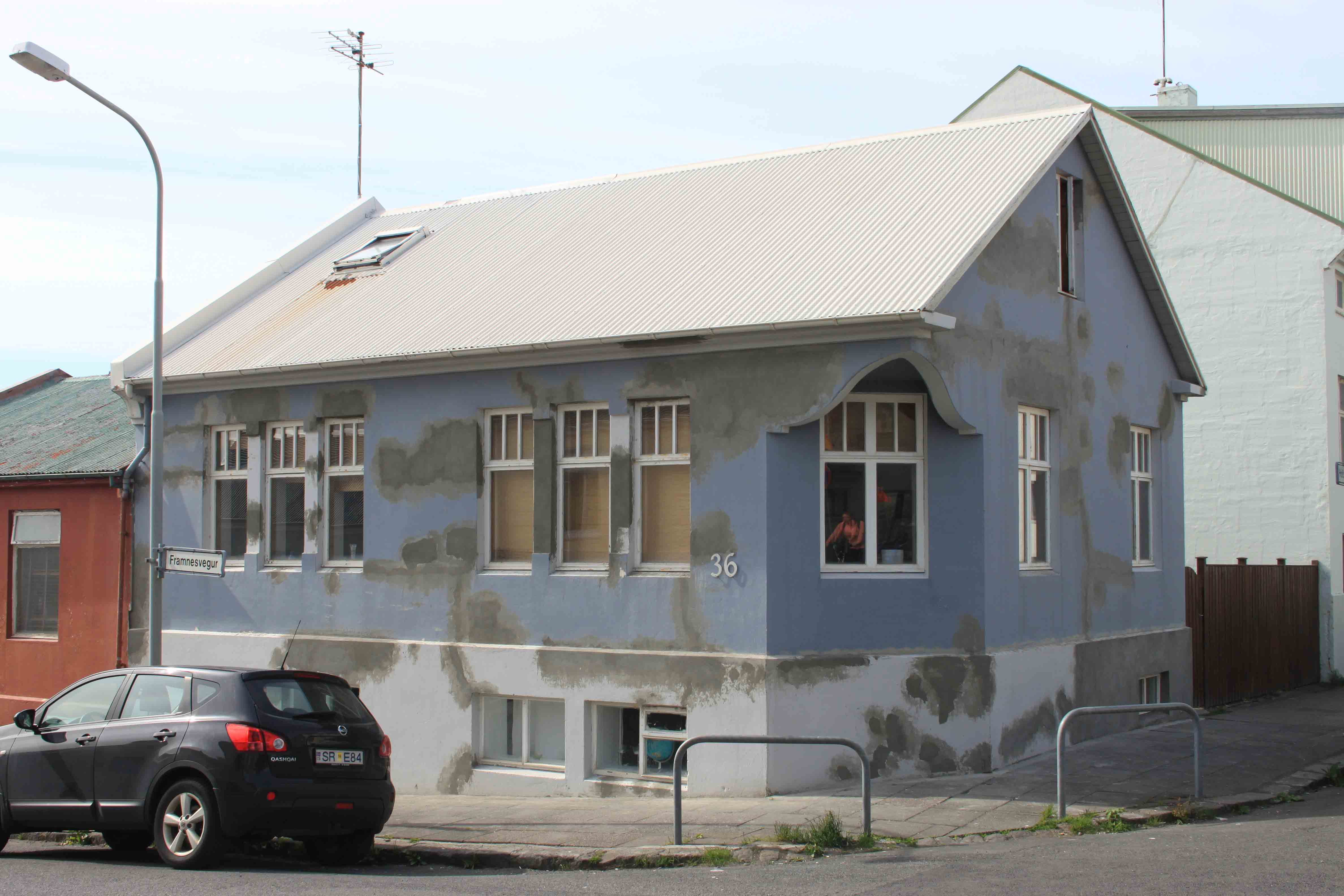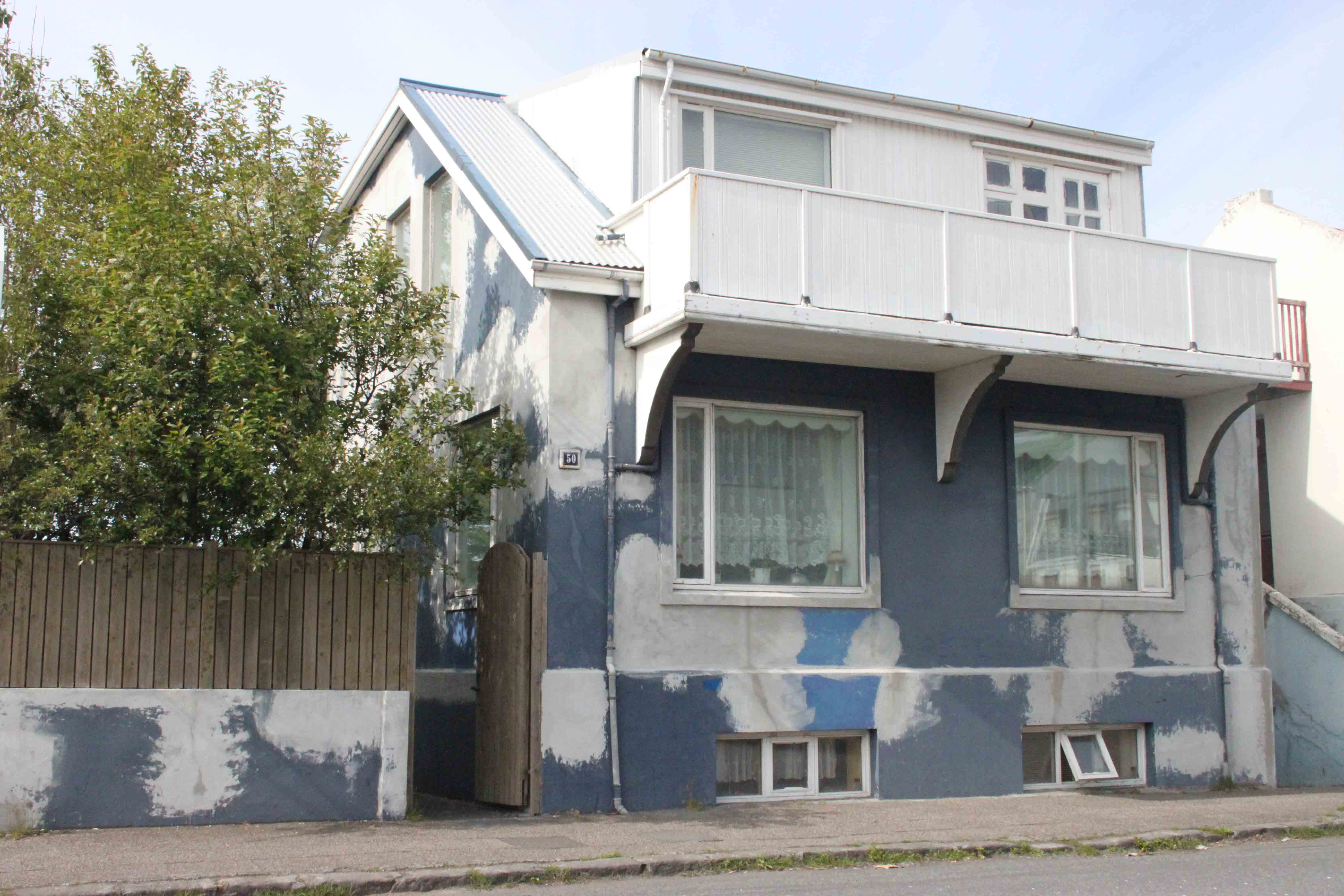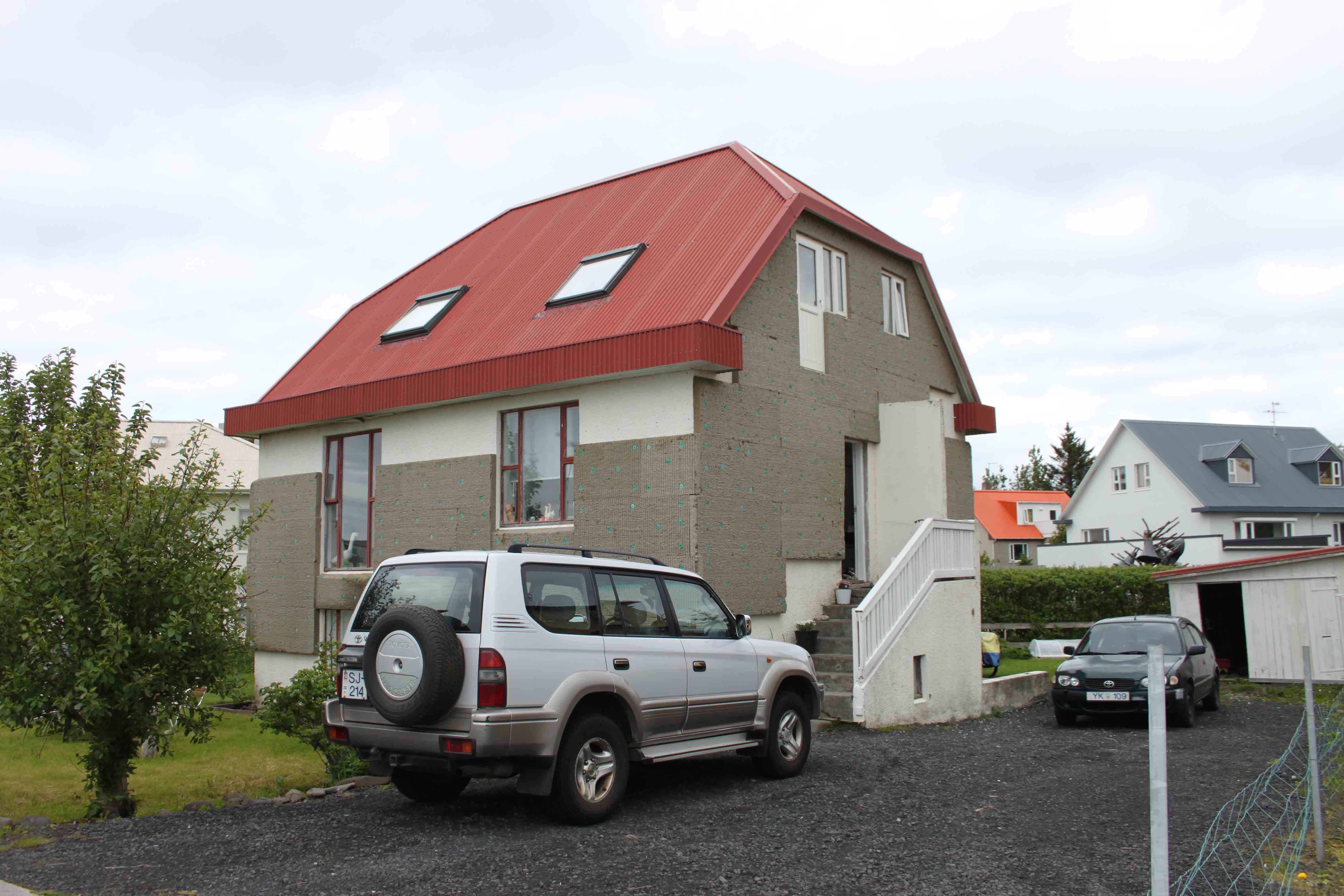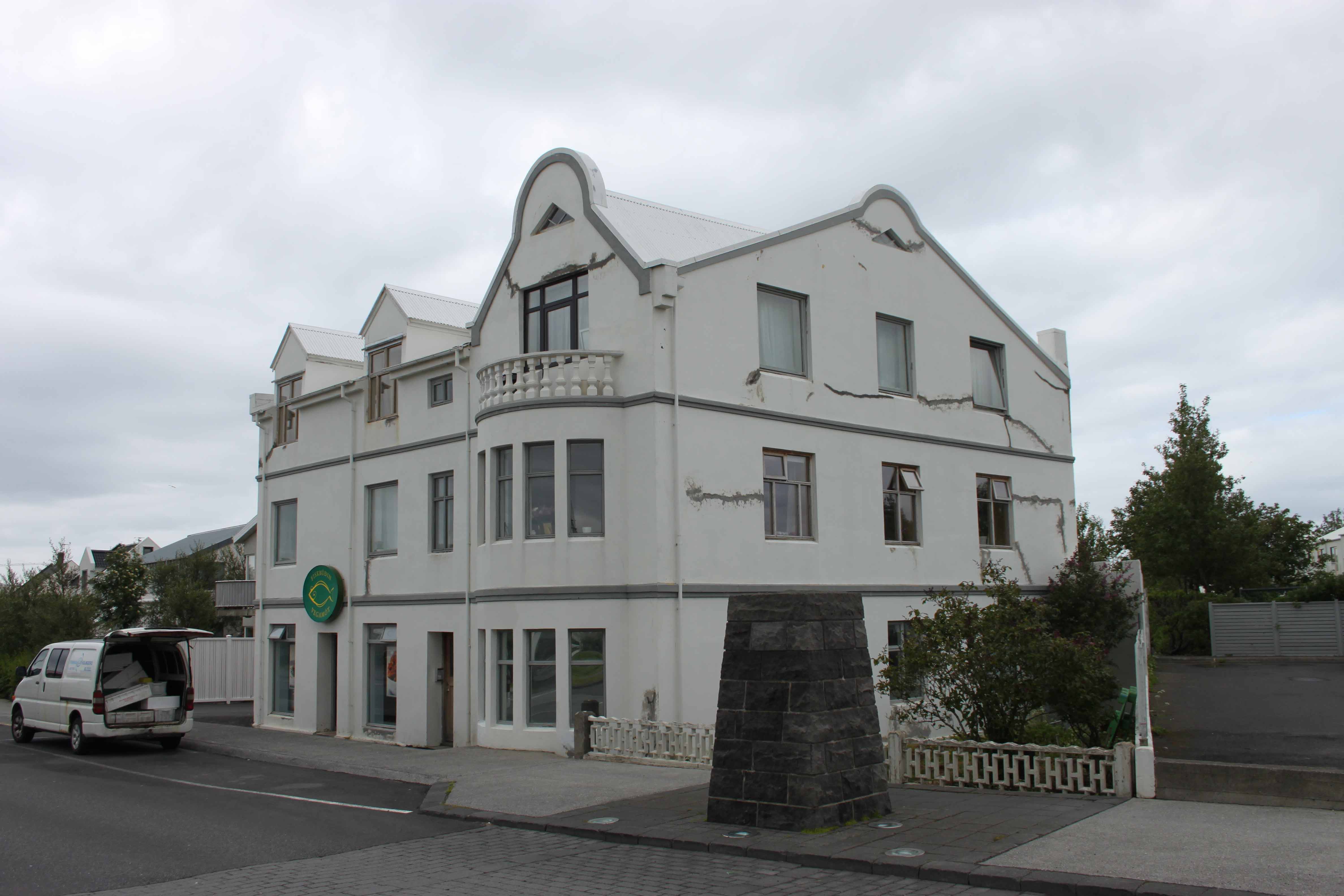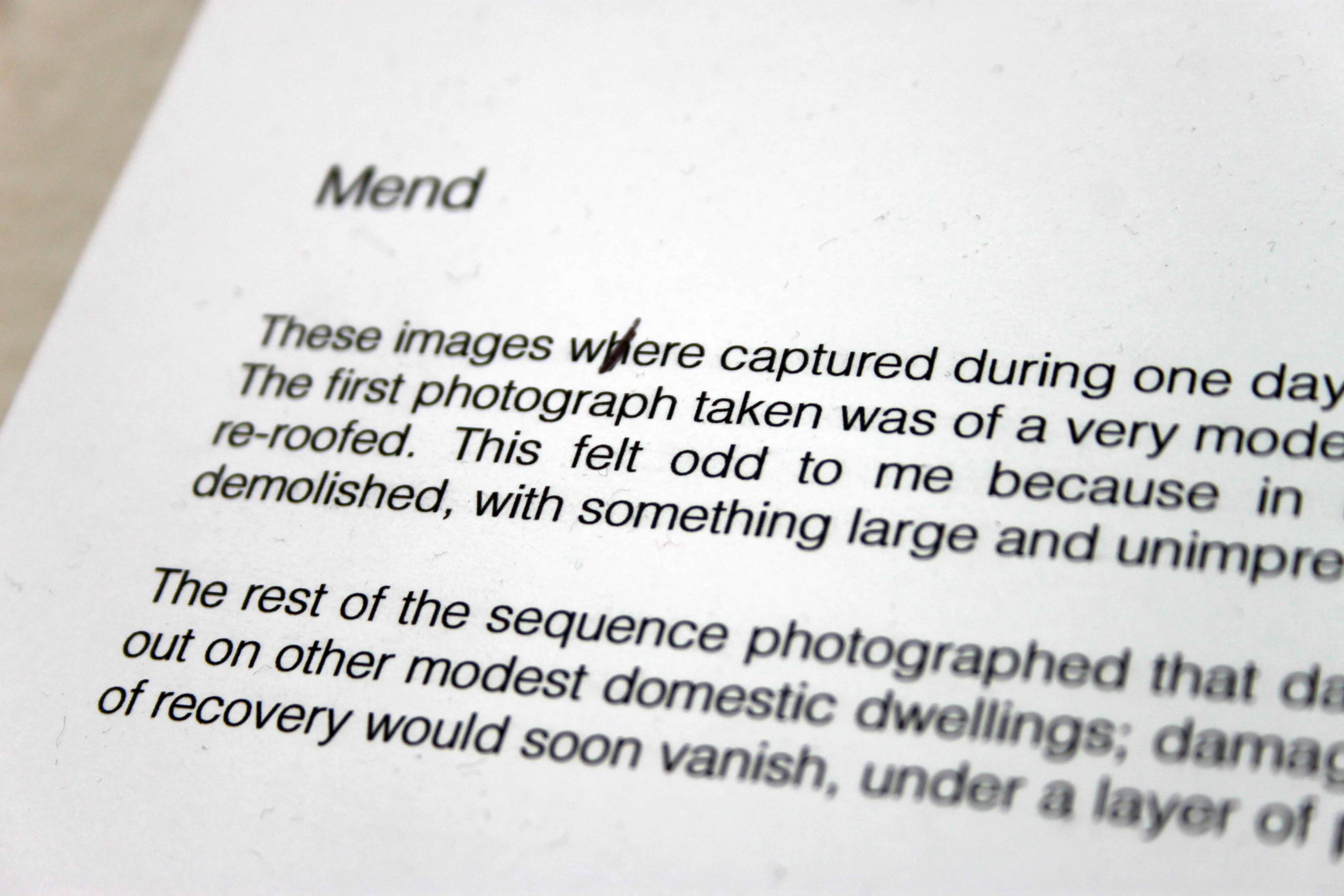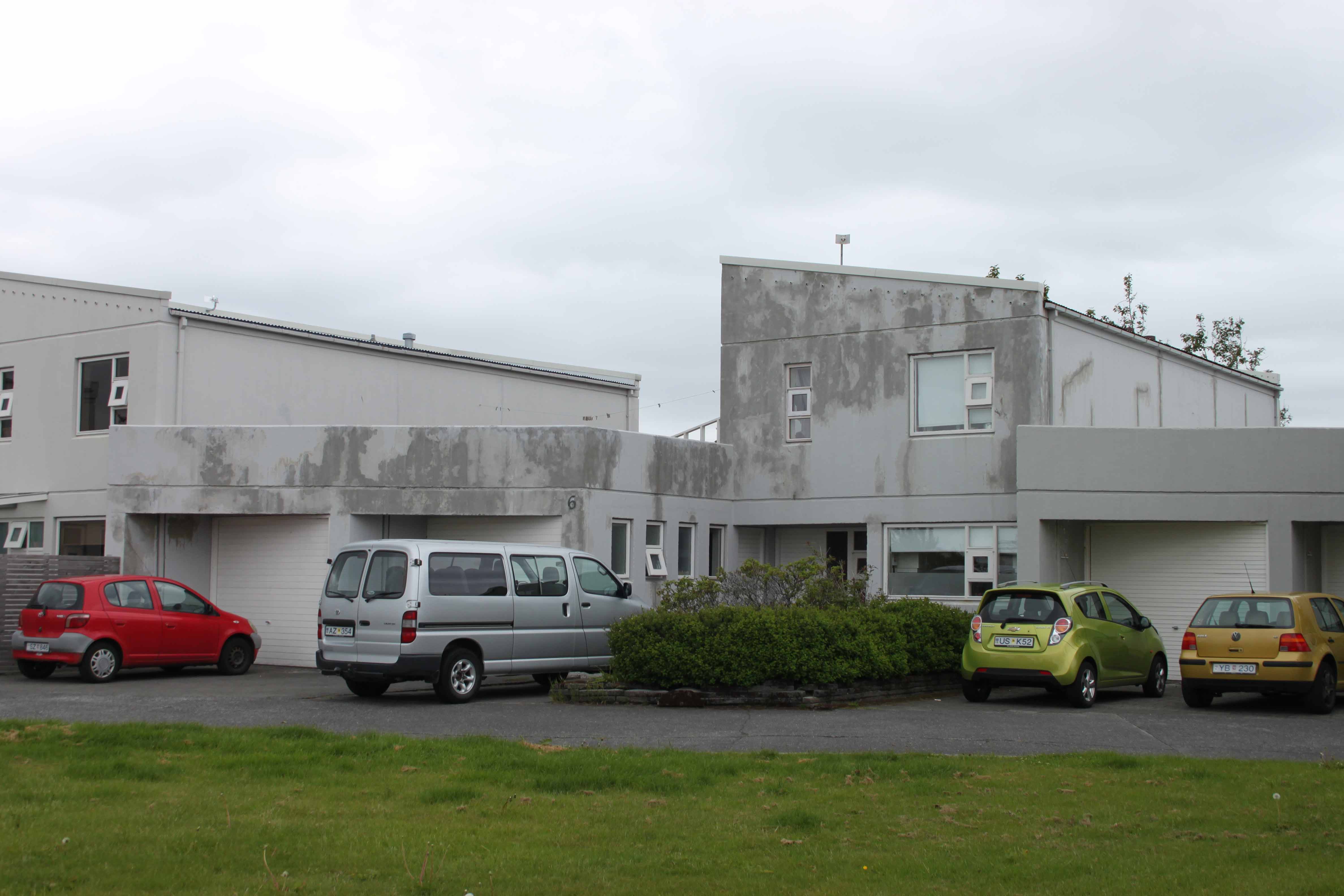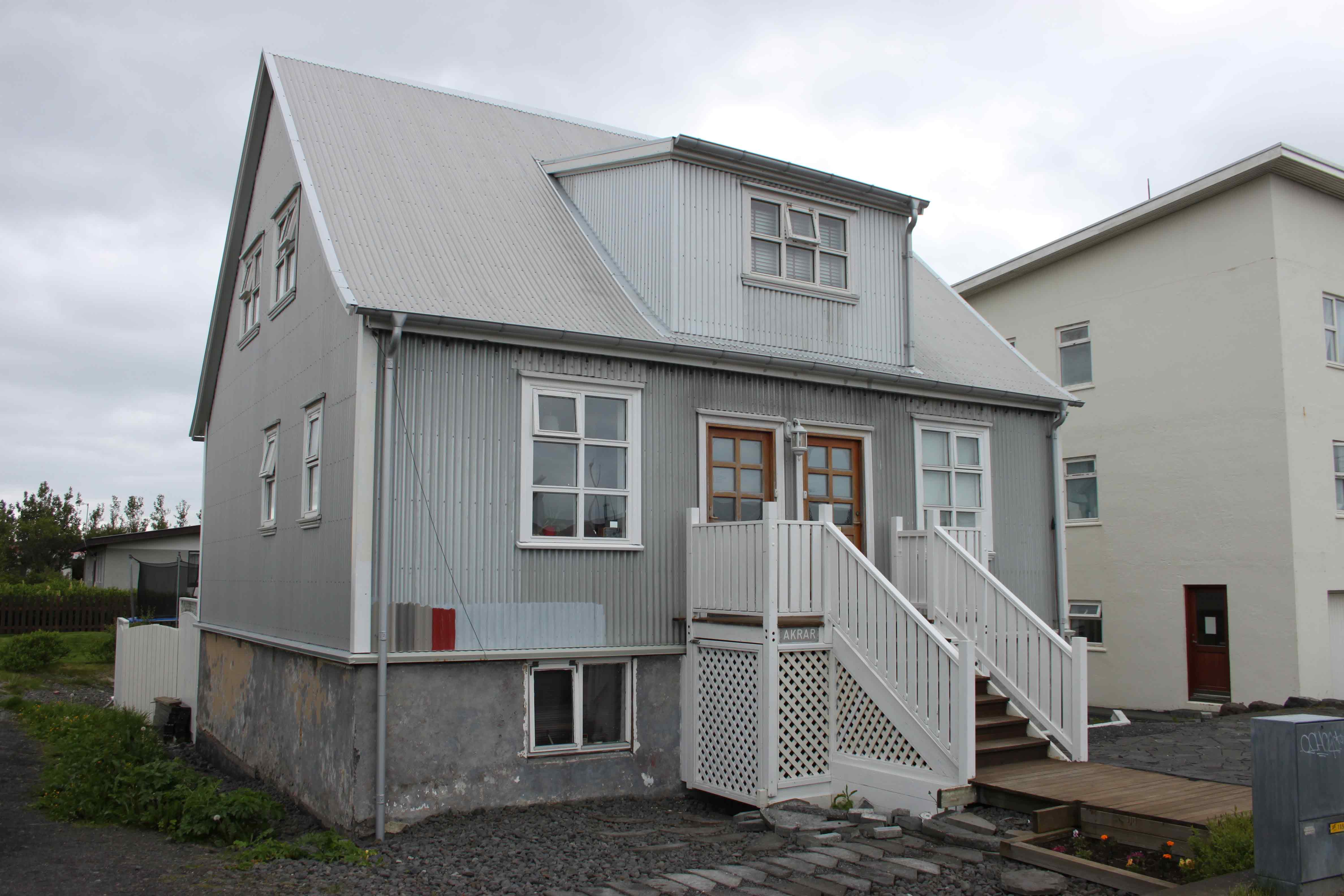 Mend
---
2015
---
These images were captured during one day as I walked around Reykjavík, Iceland.
The first photograph taken was of a very modest yellow house, gutted and about to be re- roofed. This felt odd to me because in Ireland I would expect this house to be demolished, with something large and unimpressive built in its place.
---
The rest of the sequence photographed that day were of structure repairs being carried out on other modest domestic dwellings; damaged as a result of harsh winters. All traces of recovery would soon vanish, under a layer of paint.
---
During the exhibition, someone kindly corrected a grammar mistake on the text which I decided to leave as part of the work.