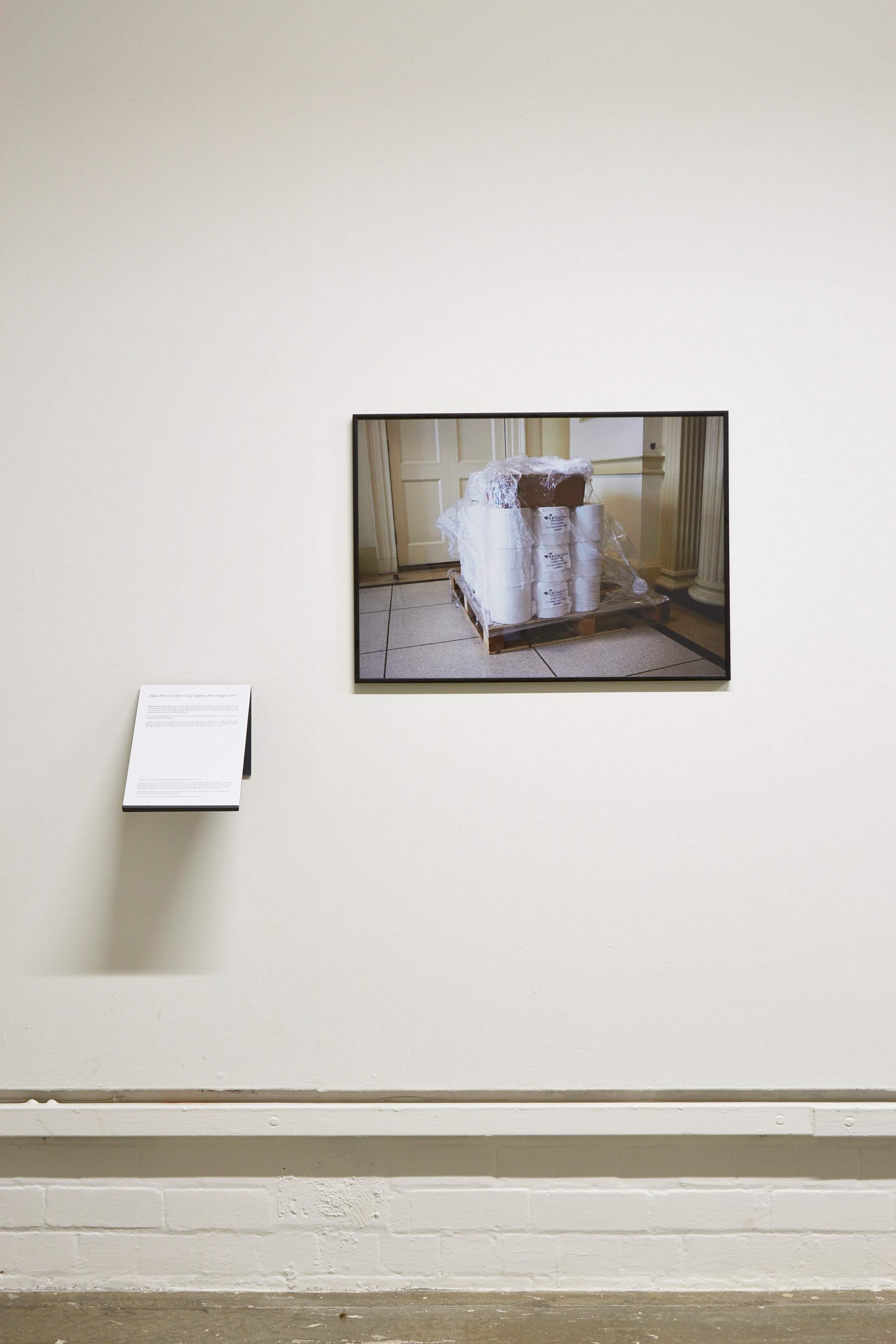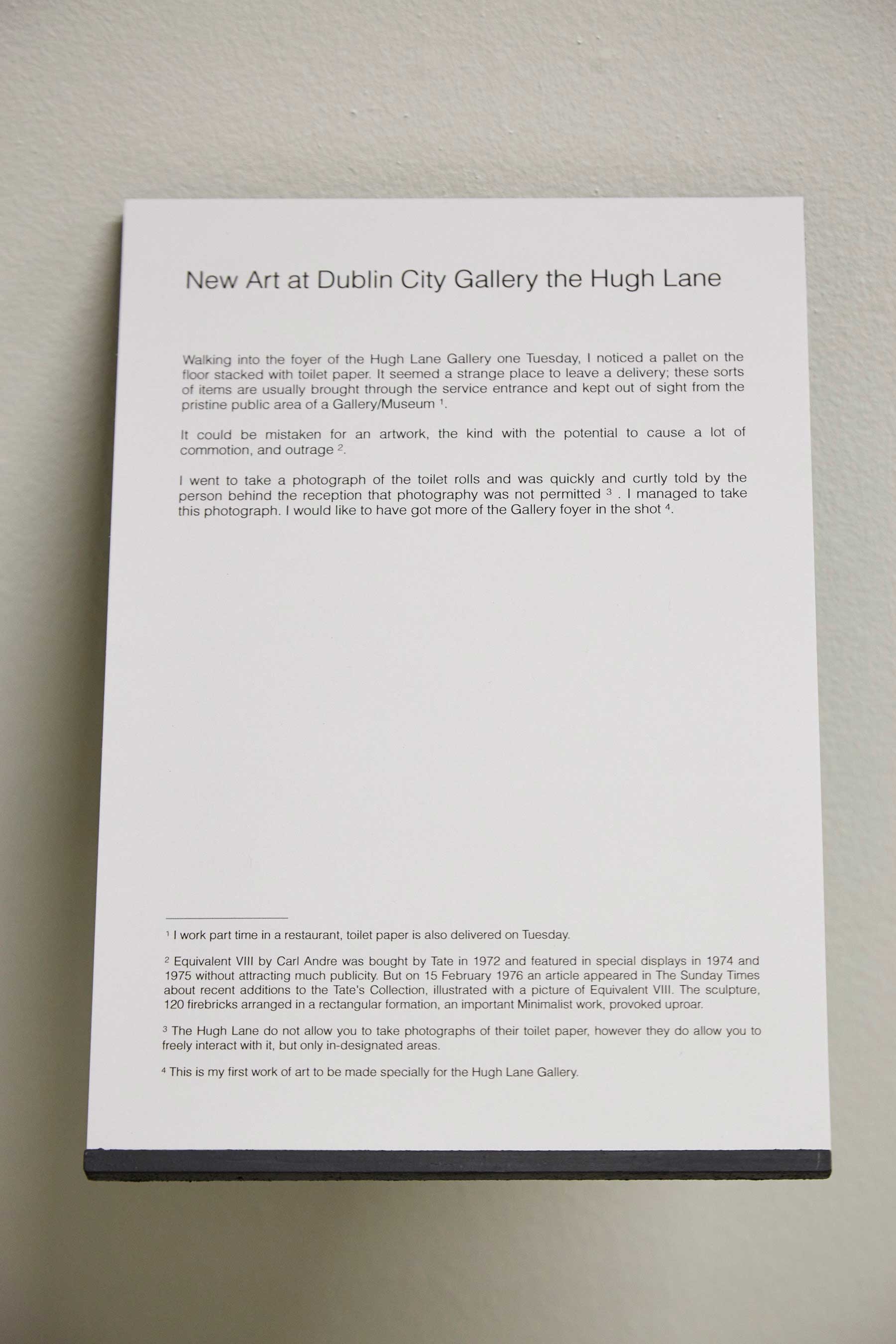 New Art at Dublin City Gallery the Hugh Lane
---
2015
---
Image 50cm x 70cm with A4 text
---
Walking into the foyer of the Hugh Lane Gallery one Tuesday, I noticed a pallet on the floor stacked with toilet paper. It seemed a strange place to leave a delivery; these sorts of items are usually brought through the service entrance and kept out of sight from the pristine public area of a Gallery/Museum 1 .
---
It could be mistaken for an artwork, the kind with the potential to cause a lot of commotion, and outrage 2 .
---
I went to take a photograph of the toilet rolls and was quickly and curtly told by the person behind the reception that photography was not permitted 3. I managed to take this photograph. I would like to have got more of the Gallery foyer in the shot 4.
---
1. I work part time in a restaurant, toilet paper is also delivered on Tuesday
2. Equivalent VIII by Carl Andre was bought by Tate in 1972 and featured in special displays in 1974 and 1975 without attracting much publicity. But on 15 February 1976 an article appeared in The Sunday Times about recent additions to the Tate's Collection, illustrated with a picture of Equivalent VIII. The sculpture, 120 firebricks arranged in a rectangular formation, an important Minimalist work, provoked uproar.
3. The Hugh Lane do not allow you to take photographs of their toilet paper, however they do allow you to freely interact with it, but only in-designated areas.
4. This is my first work of art to be made specially for the Hugh Lane Gallery.